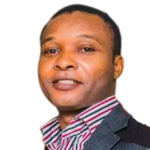 About Candidate
Kindly have a look at my profile for any possible opportunity in any commercial and/or supply chain department.
As a General Manager at LiteChip Systems Company operators of LiteChip Cooperative Multipurpose Society Ltd, I am responsible for business development, supplier/customer management, sales, marketing, and personnel management. Over the past 15 years, I have gained ample experience in the field of Sales, Marketing, Supply Chain, Project Management, Leadership, Product Development, and Retail.
I would describe myself as someone who leads an inspired and motivated team, is goal-oriented, and is a lifelong learner. I would like to put these characteristics to use at CU SBU. My experience as General Manager and Senior Manager at LiteChip and PZ Cussons respectively have provided me with the expertise to be able to make the following contributions to CU SBU:
– Boost staff morale
– Improve customer experience
– Optimize factory production
– Develop and implement a world-class supply chain system and
– Increase Turnover and Net Profit
Please avail me of the opportunity to further explain my motivation to work with CU SBU during a personal meeting. You can reach me either by phone at 08029961188 or by email via iamelchizedek@gmail.com for an appointment.
Thank you for your consideration. I look forward to hearing from you.
Sincerely,
Israel Adeyemi Melchizedek
08029961188, 08077892680
Education
H
HND Production Engineering
2001
Yaba College of Technology
B
Bsc. Banking & Finance (In view)
2023
National Open University of Nigeria (NOUN)
Work & Experience
H
Head, Supply Chain
May 1, 2018 - July 1, 2018
Rensource Distributed Energy Ltd
o Oversee the procurement and logistics operations activities o Organize, lead, and manage the organization Supply Chain Operations team o Lead the identification of continuous improvement processes and opportunities and ensure timely implementation within the Operations team and in coordination with other teams in the organization (i.e. finance and IT). o Act as a key liaison with clients on procurement, fulfillment, logistics, and freight related issues. o Oversee and work towards improvement of supplier performance.
S
Supply Planner
March 1, 2015 - April 1, 2018
• Improve supply chain visibility by generating the following periodic reports • Implement and maintain Inventory and Material Management Strategies for all Finished Goods • Consultation with Production Schedulers regarding availability of production lines and approval of downtime in factory • Plan replenishment across the Distribution Centre network by maintaining the accuracy of plans to reflect feasible replenishment plans • Conduct regular business and performance reviews with Demand Planners, Marketing and Manufacturing • Identify and manage potential inventory obsolescence to minimize write-offs (finished goods and raw materials) • Liaise with Marketing, Demand Planners and factory to validate feasibility of mid-long term supply plans (S&OP) for all finished goods and materials and recommend actions in case of issues
D
Demand & Supply Chain Manager
August 1, 2023 - March 1, 2015
• Create statistical forecasts • Review sales plans , latest estimates and demand drivers • Achieve consensus for operational demand forecasts by facilitating a collaborative planning process with sales, marketing and finance personnel • Provide input to volume planning ( LE, PF0, PF1 and PF2) • Stock Management for 8 stores and an Online Store • Oversee weekly and monthly stock count • Ensure nationwide availability of stock • Fulfill 72hrs customer delivery timeline • Manage logistics operations for 6 trucks
R
Retail Store Manager
May 1, 2012 - July 1, 2013
• Engage multi-sales channel to increase store footfall and sales • Train and mentor store staff to increase conversion rate • Manage credit customer to keep bad debt below 2% • Deliver excellent customer service and store merchandising • Oversee stock management to eliminate shrinkage
P
Purchasing & Pricing Manager
January 1, 2011 - May 1, 2012
• Monthly analysis of consumer buying patterns and predicting future trends; • Weekly review of performance indicators, e.g. sales and discount levels; • Share customer feedback with local and foreign supplier to develop new product Planning product ranges and preparing sales and stock plans • Forecasting profits and sales, and optimizing the sales volume and profitability of designated product areas • Planning budgets and presenting sales forecasts and figures for new ranges • Monthly analysis of every aspect of bestsellers and ensuring that bestsellers reach their full potential • Monitoring slow sellers, and taking action to reduce prices or liaise with marketer to set promotions as necessary. • Managing suppliers, distribution of stock, negotiating cost prices, ordering stock, agree timescales and delivery dates.
Skills
Data Analysis with Microsoft Excel
Business Strategy Development